Makeup SOS in this emergency time? We know what to advise you
The mask is here, our loved and hated companion of recent months and, most importantly, of the future too.
The makeup issue might seem like a false problem to most people, but we makeup lovers know how important it is to make ourselves feel well turned out, to express our personality and, even, to make us feel back on form.
Also, what better outlet is there for our beauty than DIY makeup, during a time when our beauticians and hairdressers won't see us for a while yet?
Whether our makeup is basic or ultra-creative, let's see how we can manage it while having to wear a mask.

IF YOU CAN'T SPEAK WITH YOUR LIPS…
You can speak with your eyes.
It's impossible and useless to wear lipstick if you have to wear your mask for any length of time, but your eyes are still well in… sight!
First of all: your mask creates a substantial amount of heat and steam, so long lasting, no transfer and waterproof products are needed, both to avoid the "mask" effect and to preserve your mask as much as possible, even when it is washable, because it is a precious commodity.
Say yes to the black Smoky Kajal if you want to highlight the depth of your eyes. The Cat Eyes jumbo pencils are perfect, coming in 6 colours with a thousand types of performance: you can use them as kajals, eyeshadows or eyeliners.
The black Super Longwear eyeliner and the coloured Eye Fly Soft and Celebrity eyeliners are also excellent.
Elongated eye? Try the Night&Day 24H eyeliner.
They are all high-performing products with flawless performance, so let yourself be guided in the choice by your preferences about the formula, whether you want it more creamy or powdery, the type of applicator and/or the colours.
Choose the Night&Day 24H mascara for unbeatable lashes and frame everything with neat brows: the Micro Browliner pencils are very delicate and are also suitable for the less expert hand, the All Day Long marker allows you to experiment with transparencies, and the Absolute Brow Shaper pencils are very long lasting.

LIGHT AND LIGHTNESS ON YOUR FACE
These are the brightest months of the year, so you can't be any less.
For your eyes, you can illuminate the eyebrow arch and/or the eyelid with Highlight, the quick-drying highlighter available in pearly and matt versions.
You don't have to give up on your lip care entirely, as lips suffer a lot underneath the mask! Combat dryness with the Ultra Rich Lip Butter with a rich and creamy formula.
Now onto the lightness. You can make the most of this period and use it to your advantage, especially if you have sensitised skin.
Let your facial skin breathe. Foundation and powders are not necessary, choose a serum like Phytolift to give you radiance and to protect your skin from external aggressions.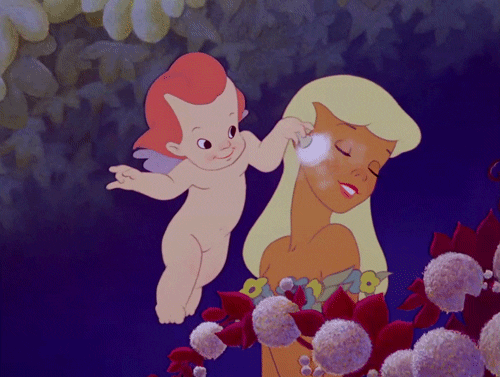 Fonte: Giphy